Beautiful Barbados is the jewel in the Caribbeans and it is blessed with 3,000 hours of sunshine each year. Its diverse landscapes, fascinating heritage, and warm welcoming locals make Barbados a popular port of call. It is affectionately referred to as little England. Barbados flew the British flag for 340 years until gaining independence in 1966, so expect to see a unique blend of British and Bajan influences.
From English place names and a passion for cricket to cups of tea and even driving on the left. British links are also evident in many of Barbados landmarks and buildings such as St. John's Church which is reminiscent of a British parish church with its stained glass windows and traditional bell tower. Here are some other top attractions in Barbados along with some beautiful pictures to highlight these places.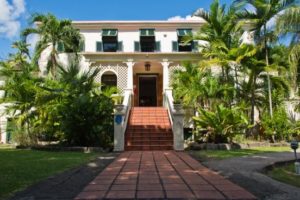 Sunbury Plantation
The Sunbury plantation house also has a very British feel to it dating back to 1660. The house was once a thriving sugar plantation, today it has been carefully restored overflowing with antiques and memorabilia from a bygone era such as old machinery and paintings.
Gun Hill Signal Station
Another intriguing relic dating back to colonial times is Gun Hill Signal Station built in 1818 as one of a series of signal stations. Gun Hill provided a lookout for the British military and being the highest point in central Barbados the views are outstanding at Gun Hill. You'll also see a famous lion sculpture carved in 1868 by Captain Henry Wilkinson to while away his off-duty hours.
Take a Jeep Adventure
With Barbados being such a scenic Island of varying landscapes a great way of exploring it is on a jeep adventure. It'll take you off the beaten track, discovering some remote parts of the island only accessible in a 4×4. See the Atlantic surf pounding the eastern coastline at Bathsheba and also pass through historic Holetown where the first settlers landed on the island in 1625.
Snorkel with the Sea Turtles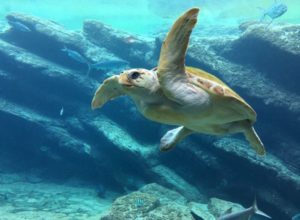 If you like the idea of doing something a little different and want to make the most of the enticing Caribbean Sea, how about snorkeling with Barbados enchanting sea turtles? It's one of the few places in the world where you can swim in a wild with these endangered creatures. We recommend taking an underwater camera on this tour as it's a magical experience you'll want to relive again and again.
Harrison's Cave
Back on dry land and to one of Barbados most popular attractions, Harrison's cave. It was formed from crystallized limestone over thousands of years ago. The cave was only open to the public in 1981. An electric tram takes you on a journey through this network of caverns allowing you to get up close to the stalactite and stalagmite pillars. You'll also see glass like emerald pools and at the lowest part of the cave a plunging waterfall. Another popular attraction in Barbados is orchid world located in the heart of the Barbadian countryside. Nature lovers or keen photographers will enjoy meandering past the twenty thousand beautiful orchids as well as waterfalls, coral grottoes, and tranquil ponds.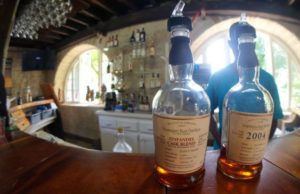 4-Square Rum Distillery
Barbados and rum go hand in hand so where better to begin than the 4-square rum distillery. Set in the grounds of Heritage Park, the distillery was once a sugar plantation dating back to the 15th century. Today it's the most modern rum distillery in the Western Hemisphere. You'll be given a guided tour of the distillery to find out how rum is made and of course there'll be a tasting session.
The Medford Mahogany Creations
See Barbadian craft work at its best at Medford mahogany creations. You'll get to meet one of Barbados top sculptors Reggie Medford who carves raw wood into beautiful works of art. You'll have the chance to browse his studio and perhaps pick up a unique souvenir of your Bajan experience.
Catamaran Cruise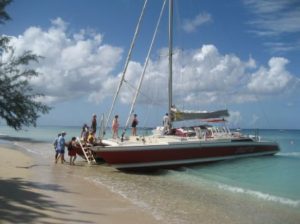 As the Sun begins to slowly set in Barbados, what better way to mark this spectacle than with a catamaran cruise along the glistening western coastline? Sip chilled champagne and bask in the warm evening breeze as the sun descends in a tropical blaze of color. And with a friendly crew on hand to pamper you, this is an extra-special way to end your day in beautiful Barbados.